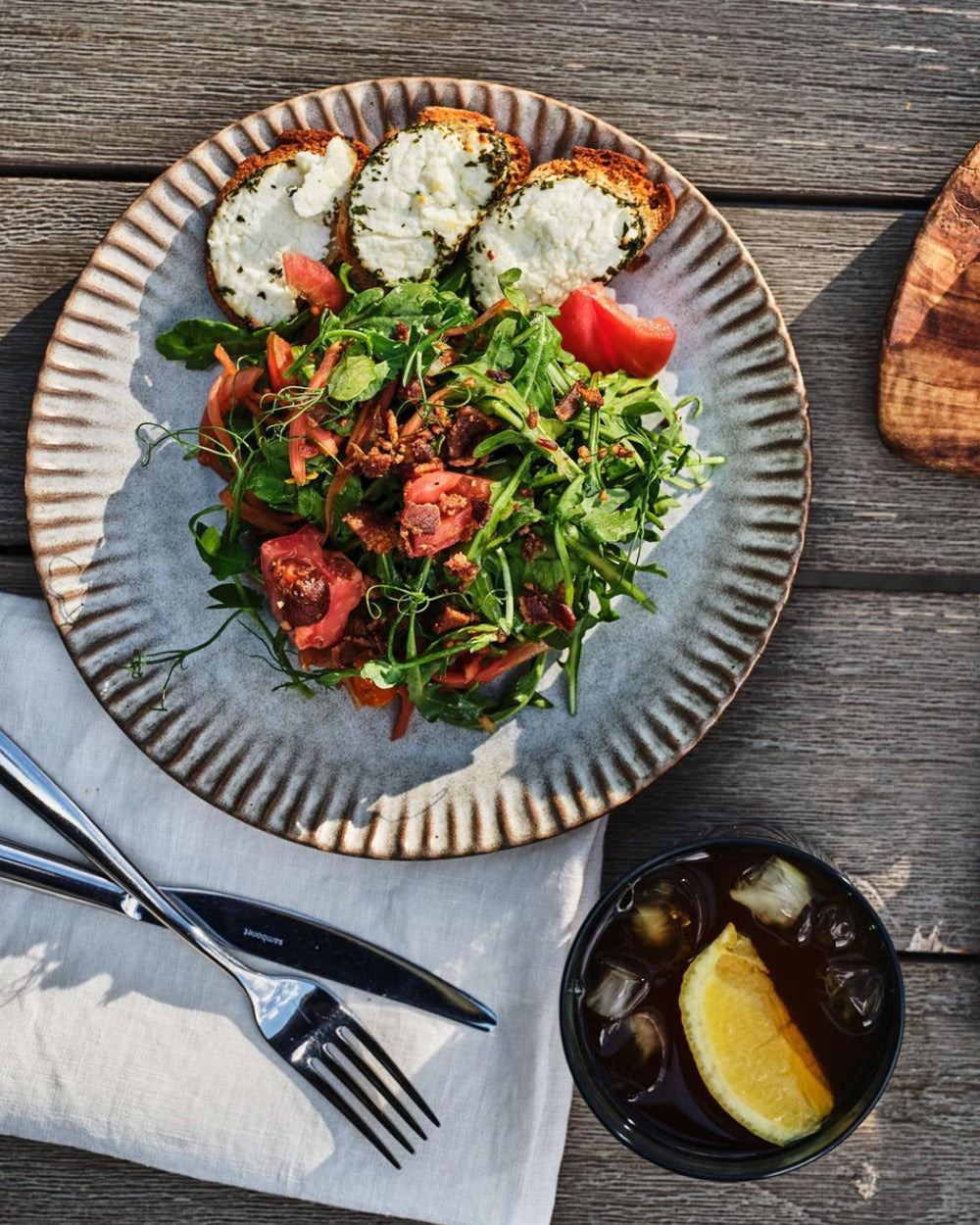 AUBERGE | STANLY RANCH
Nestled in the vast vineyards of Napa Valley, Stanly Ranch is total luxury and hospitality at its finest. 
The rooms at Stanly Ranch are casual and welcoming, featuring natural finishes that warm and invite. Designed with the comfort of home in mind, details such as lounge seating areas, fire pits and outdoor showers make the guestrooms and suites feel intimate and personal. Gathered in a village-like setting and surrounded by ranch land, each cottage reflects an agrarian life.
The culinary program at Stanly Ranch utilizes its unique position as a one of a kind, working ranch to create sustainably sourced and seasonally driven menus and dining experiences. Holistic and experiential, the cuisine at Stanly honors the infinite connection between the land, ingredients, makers and farmers.
When asked to create linens for this property, we knew they had to match the organic nature, overall vibe and aesthetic. In collaboration with the Auberge design team, we selected our Oatmeal linen with a tonal edging for the In-Room Dining and Poolside Dining experience. For the Banquet Hall Cocktail Napkins, we contrasted our Oatmeal Linen with a rich black edging, while for the Spa we dripped in a contrasting burgundy to pay homage to the surrounding wine country. 
And for the cherry on the top, one can purchase our Cocktail Napkins in their gorgeous Gift Shop, Gavel, to take home and have a keepsake of your time well spent at the gorgeous Stanly Ranch!