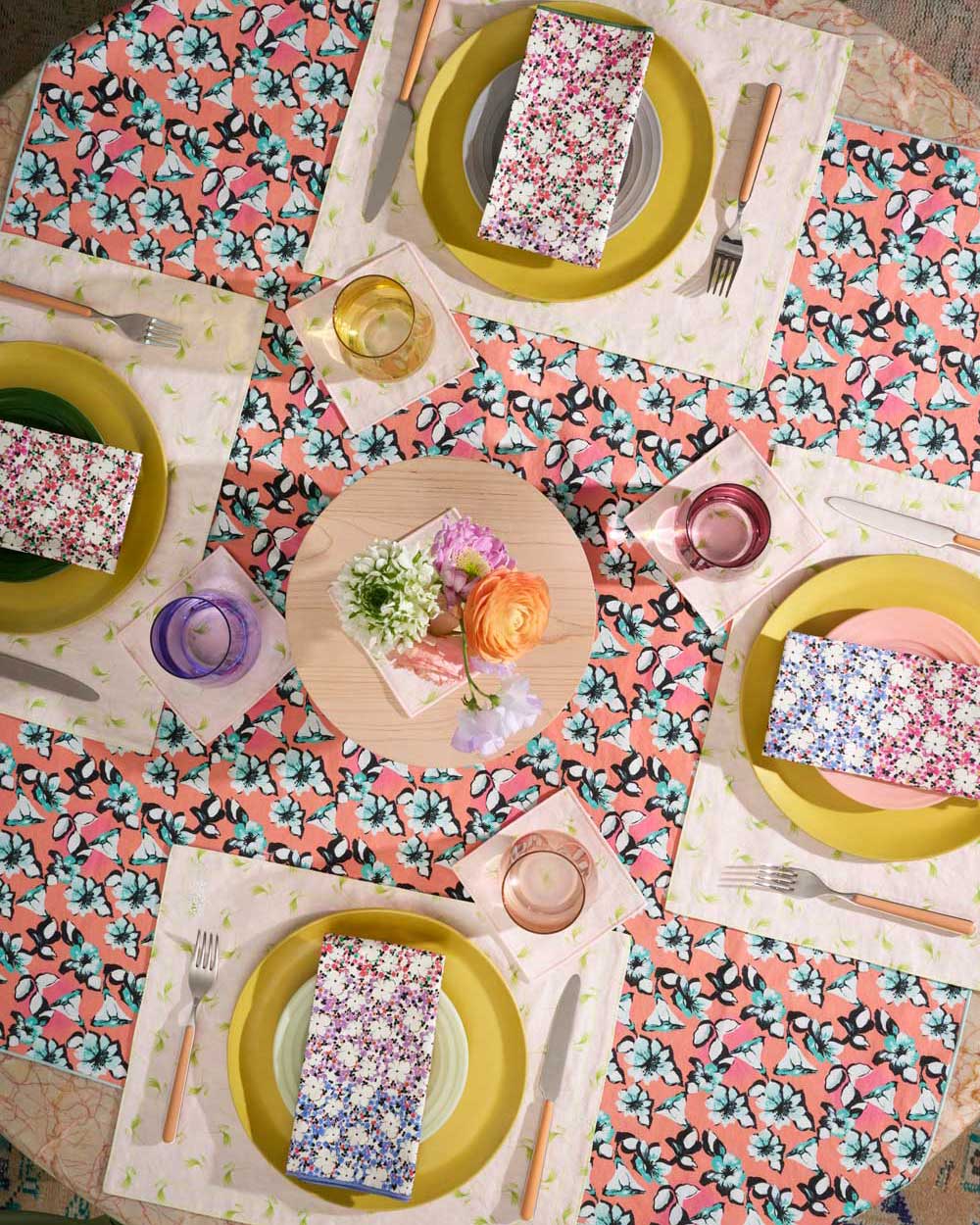 SPRING / SUMMER 2023 | TIKI TIME
Our Spring Summer 2023 Collection is an ode to a warm, tropical vacation. Our tables will deliver escapism, cheer and a refreshing energy to anyone that gathers around them. This Collection has something for everyone. Dynamic pops of color are mixed together to create vibrant linen sets. Chambrays in cooling hues paired with ombre colored edgings appeal to the more subtle-hearted. Textured fabrics are embellished with raffia trim to mimic palm leaf cabanas. And to evolve our print designs, we traveled back in time to the 1940's.
Our newest printed capsule collection is a revival of Elza Sunderland, a Los Angeles based textile designer from the mid-twentieth century. Elza's whimsical designs were inspired by sunny California living. Her bold and adventurous prints changed the way people dressed and decorated their homes. If we were around at the same time as Elza, we know we would have been best of friends, creating beauty inspired by (and in) Los Angeles together.  
This Collection is meant to transport you to warmer climates, filled with jungle animals, exotic fruits and lush flora - we can't wait to meet you there!
xx AS