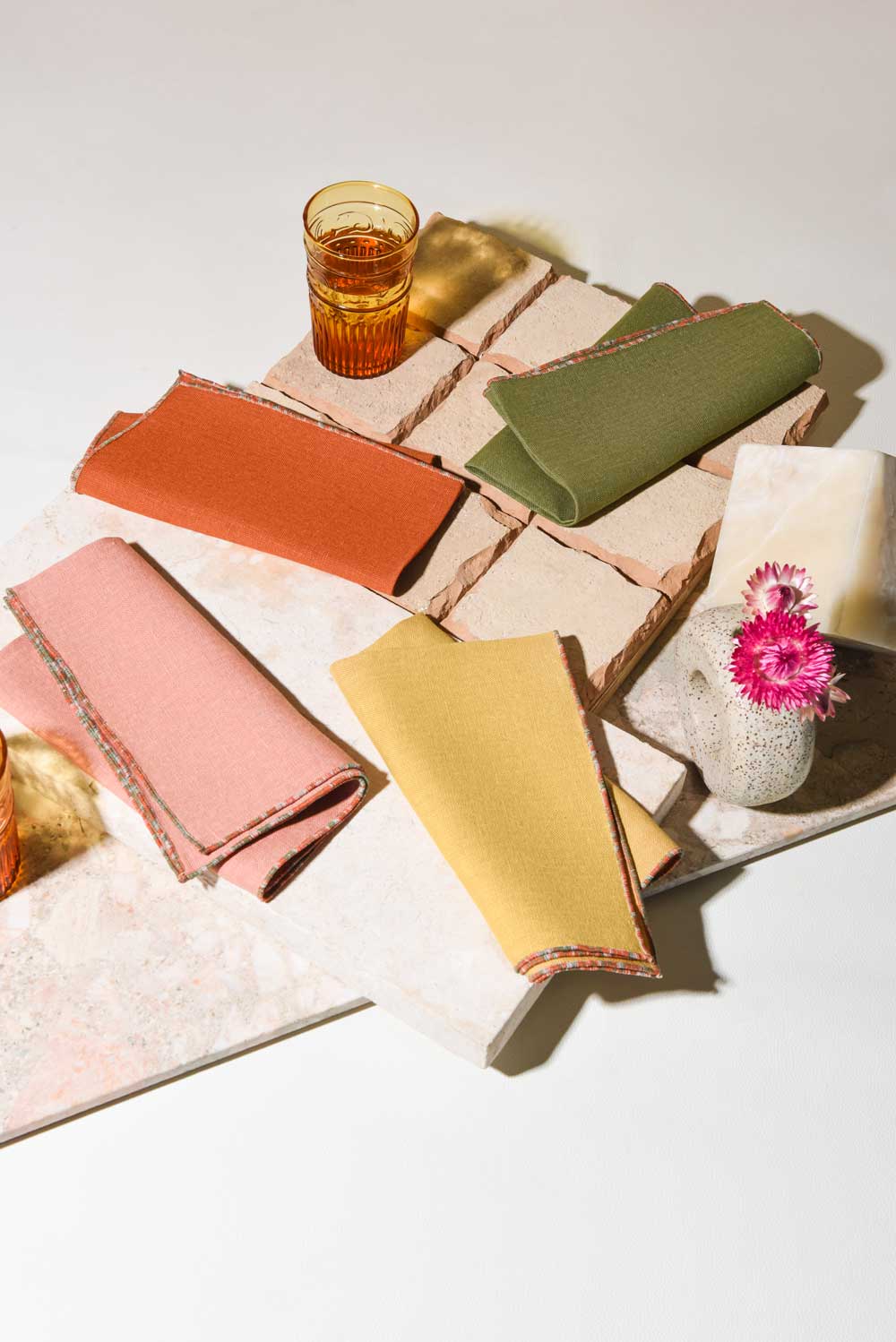 SPRING / SUMMER 2022 | CELEBRATION OF SWEET CHARM
Our Spring / Summer 2022 Collection is a modern, nostalgic lens on the dreamy ideals of the past, infused with inspiration taken from art, places + fashion.

The result is an assortment of linens, tabletop accessories + more, intended to transport your dining + entertaining experiences to a simpler, sweeter era.
An escape, even if, just for mealtime.
The vibrant color palettes and design motifs seen throughout the Collection were influenced by some of our favorite artists, locales, and designers. Imagine wandering through your favorite contemporary art museum, lounging poolside in the hot desert sun, or the bright lights of a buzzy runway show.
We are also delighted to introduce a brand new product offering: Les Produce Bags. Perfect for farmers' markets or trips to the local grocer, these bags check all the boxes - functional, sustainable, and cute as can be.
As the weather warms, join us in celebrating the act of gathering together, reminiscing and making memories to cherish for years to come.
xx AS