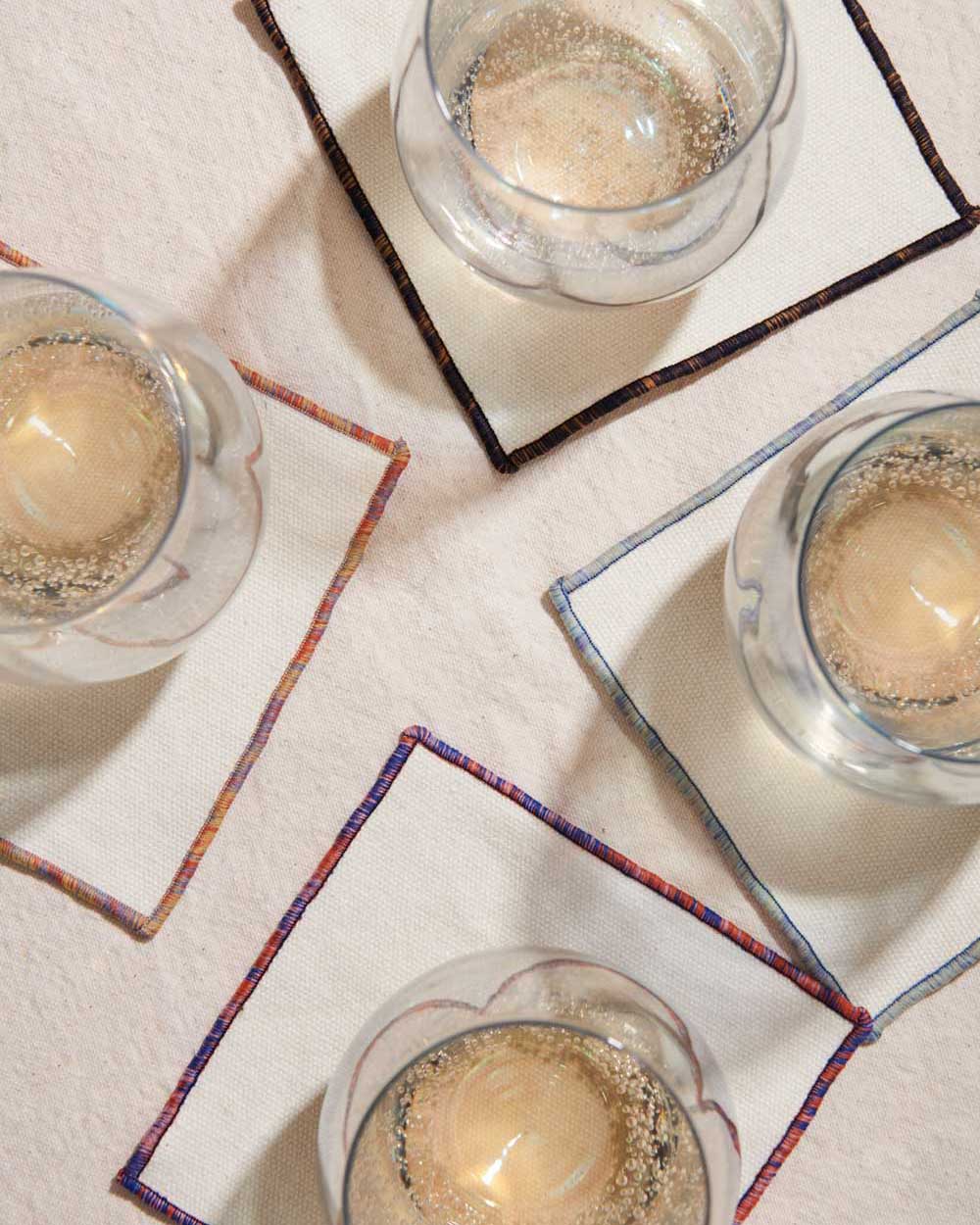 SPRING / SUMMER 2021 | DAY X NIGHT
Our Spring / Summer 2021 collection is a colorful reflection of the last year, as well as an aspirational telescope into the future.
Inspired by the daily transformation of the Los Angeles skyline, our Day to Night linens embody the ever-changing hues of Sunrise, Blue Sky, Sundown and After Dark. Our signature wrapped edging is mixed with an array of ethereal tones pulling from a rainbow assortment of warm yellows, cool teals, brassy bronzes, and rich midnight blues. All juxtaposed against a special-dyed luxurious Oatmeal Linen.
The collection expands to both the near and far away places we look to transport our tablescapes to - in the comfort + safety of our own homes, of course. Festive, tropical and adventurous; we travel south to Havana, Baja, and Italy and pay homage to our country, tis of thee, with a play on classic American color palettes.
We hope you enjoy the new collection as much as we enjoyed dreaming it up!
xx AS