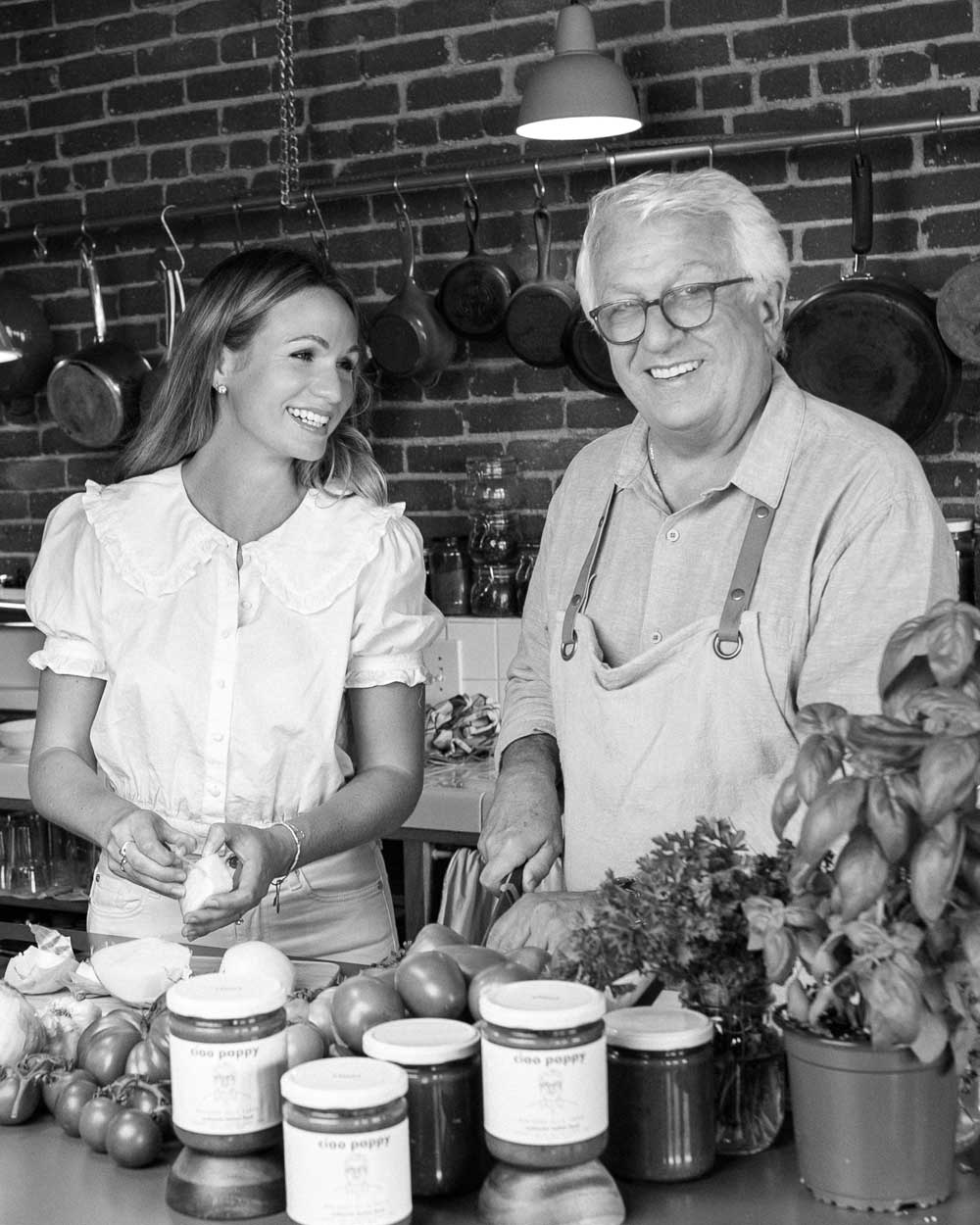 SPILLIN' THE SAUCE | CIAO PAPPY
How did you get started in the culinary industry? 
I have always been passionate about food, mostly as a creative outlet or opportunity to bond with friends and family. During the pandemic, I was curious to explore other passions and found my way to creating this sauce. We originally started it for fun and to celebrate my dad's amazing cooking, but it has really blossomed into a life of its own! 
Where do you find inspiration? 
Above all, Italy is my happy place and second home...My cup is full after spending time there.  After 14 years working in fashion, I still find tons of inspiration in design, color, textiles, patterns, and aesthetic. I also thrive in nature, the ocean, mountains, and desert which all inspire me in different ways.
Advice for those with aspirations to get into your line of work? 
You don't need to know everything, just go for it! I'm a big fan of the "fake it until you make it" mentality. Stay humble and ask for advice to those who are more seasoned in the industry. I didn't know one person in this industry when we started and really required putting myself out there to navigate this new world. Building relationships with peers as well as your business partners will go a long way. 
Fav party trick? (Aka what's your secret sauce hosting tip?) 
Start with a good bottle of wine, cheese board, and a great salty potato chip. Keeping your guests' tastebuds satisfied while preparing your meal always sets a great tone before sitting at the table.
Dream dinner guest?
My nonno, who passed away about 12 years ago. 
Five items you always have in your kitchen?
A block of fresh parmesan, olive oil, pasta (obv), quality cooking pans, and a wooden spoon. 
Describe your brand/brand ethos in three words.
Joyful. Authentic. Quality. 
Shop Ciao Pappy Sauces + more.