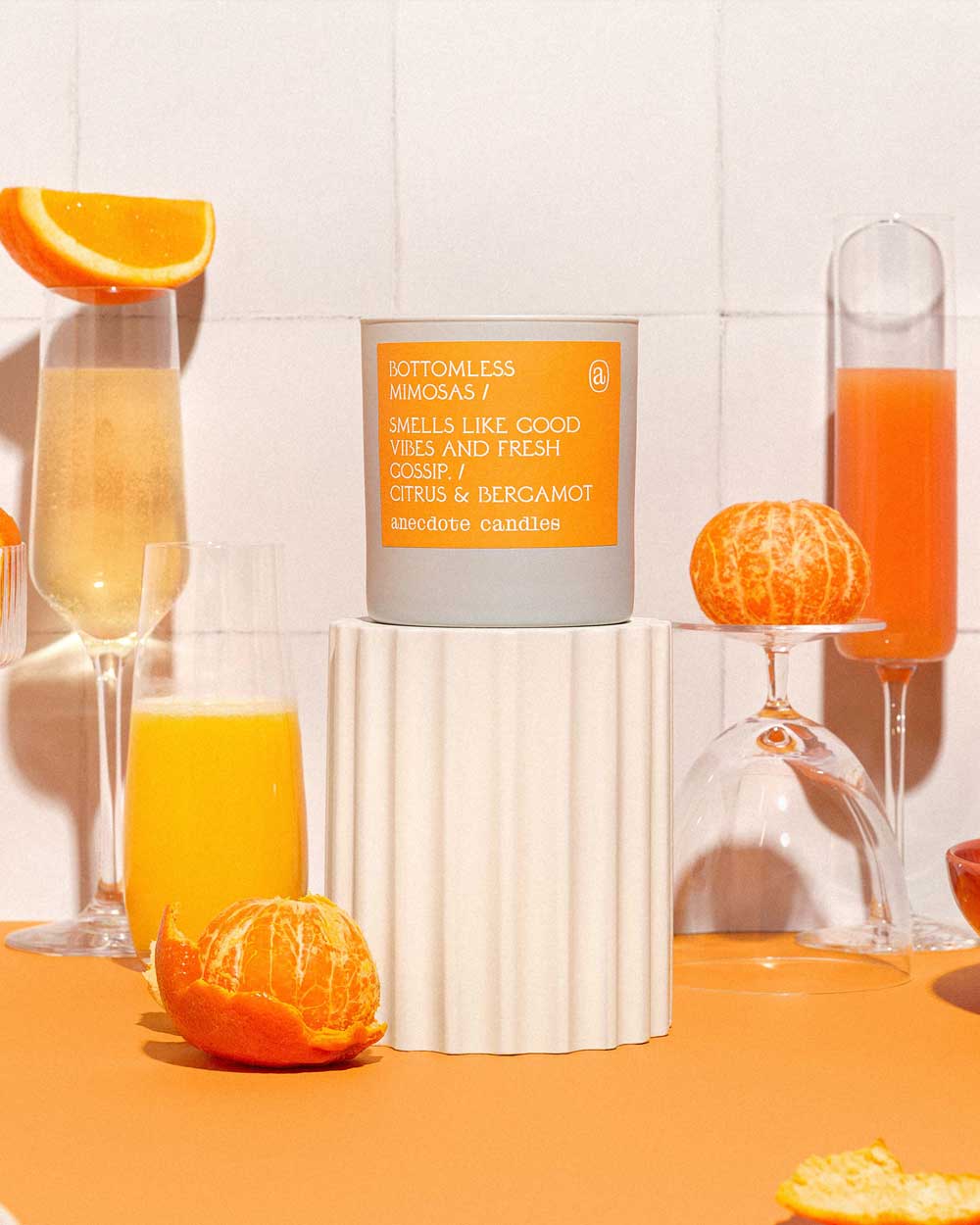 SPILLIN' THE SAUCE | ANECDOTE CANDLES
How did you get started in the candles industry? 
It was an accidental business! Anecdote started in my kitchen as a side project. I'm sensitive to fragrance and get migraine headaches, so I learned how to make candles online. It slowly turned into this side project. Then when I wanted to test out the market, I did a tradeshow (Shoppe Object, where I met the Saucier team!) and we got picked up by some national retailers that first year. 
Where do you find inspiration? 
I'm a people watcher. Weirdly, I write the very best copy when I'm on the MTA (I've considered just riding the train to an aimless destination to get my thoughts out). I also love comedy shows, live music, and bookstores - all are great sources of prose and wordplay. For fragrance-specific info, I can't cook (really, I can't), but read a lot of cookbooks to explore interesting flavor pairings.  
Fav party trick? (Aka what's your secret sauce hosting tip?)
Make a custom cocktail. And name it (preferably with an alliteration). My last holiday party had a "Festive French 75" and a "Merry Mayhem Mule." It also makes serving a breeze if you can have pitchers ahead of time - do not expect your guests to be good bartenders ;) 
Describe your brand/brand ethos in three words. 
We have a brand star so it's five (sorry!). But top three: Clever, daring, relatable. 
What are some upcoming projects you are excited about? 
Our brand anchors in storytelling. Early on, we were telling the stories we thought customers wanted to hear, but now we're working with customers to tell theirs. We've launched a corporate gifting offering, are expanding our retailer partnerships, and are exploring a few fun brand collaborations. 
Your last google search. 
Three different phone numbers for missed calls I go throughout the day. They were all spam, so I'm glad I didn't pick up or call them back!
Shop Anecdote Candles.