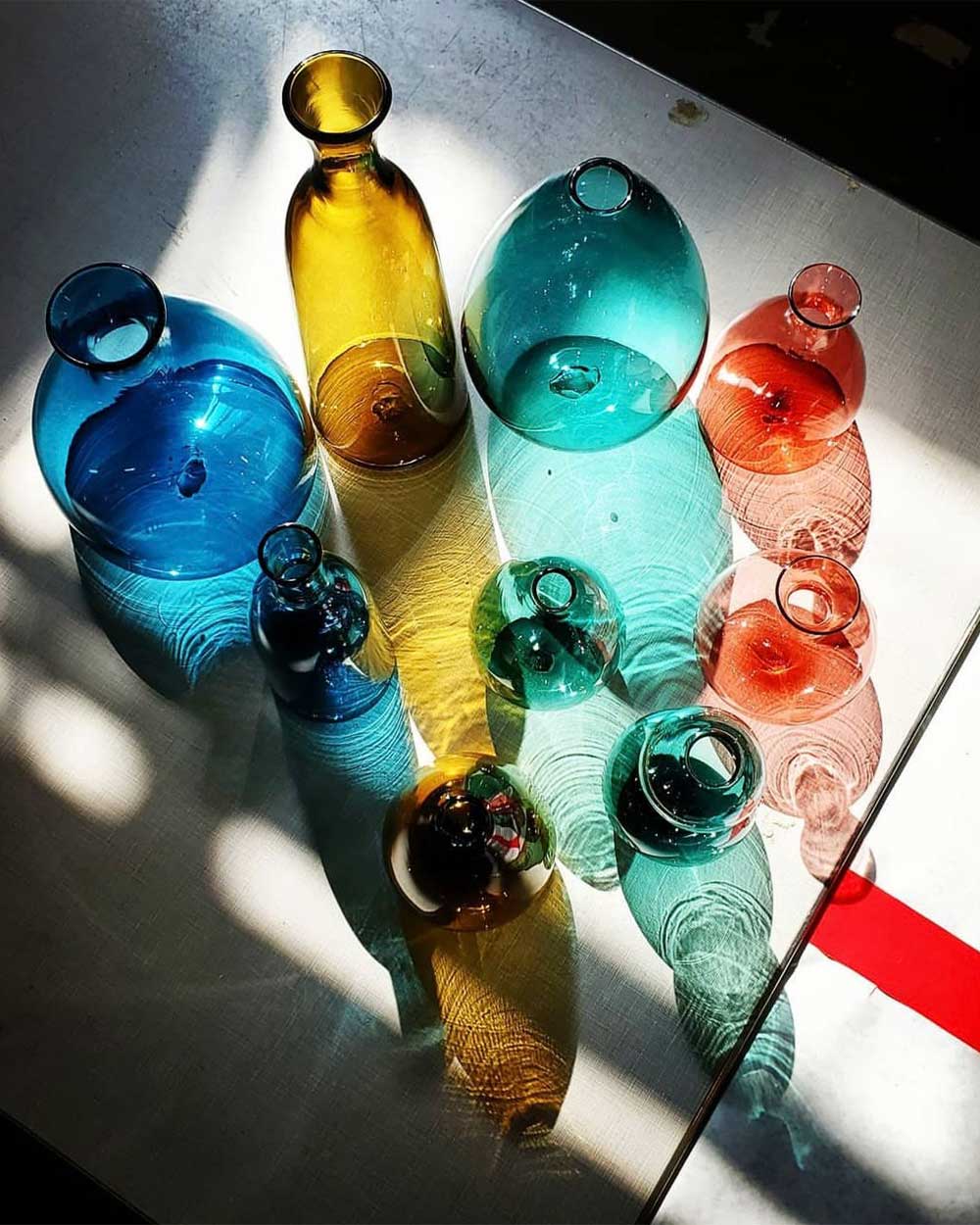 SPILLIN' THE SAUCE | ANDREW IANNAZZI
Please meet Boston-based glass designer + friend Andrew Iannazzi. His unique, colorful and whimsical hand blown glass pieces are truly one-of-a-kind. As they are the perfect complement to our modern linens, you can find his gorgeous glasses, carafes and more styled in our photo shoots!
Where do you find inspiration?
I find inspiration in everyday non glass objects. I let my obsession with a single object organically morph into new ideas. When I try more outlandish ideas in the studio based on these objects, it's the mistakes in the process that I exploit that end up crafting the finished art works. Those mistakes always generate a new vantage point, leading to the next step in this dance with contemplation. The path is not linear for me from concept to execution, it is much more a metamorphosis from start to finish. 
What are some upcoming projects you are excited about? 
The most exciting project underway at the moment is a large lighting sculpture for a total rebuild of a mid century modern house. The sculptural chandelier is being featured in collaboration with This Old House. It's an  amazing project and I can't wait to see it hanging.
Five items you always have in your kitchen? 
1. A sharp knife
2. Lots of metal mixing bowls
3. Mocha Master Coffee Machine
4. Hand towels,  always gotta be clean
5. and, of course, a double-hinged wine key
Discover Andrew's stunning glass creations here!