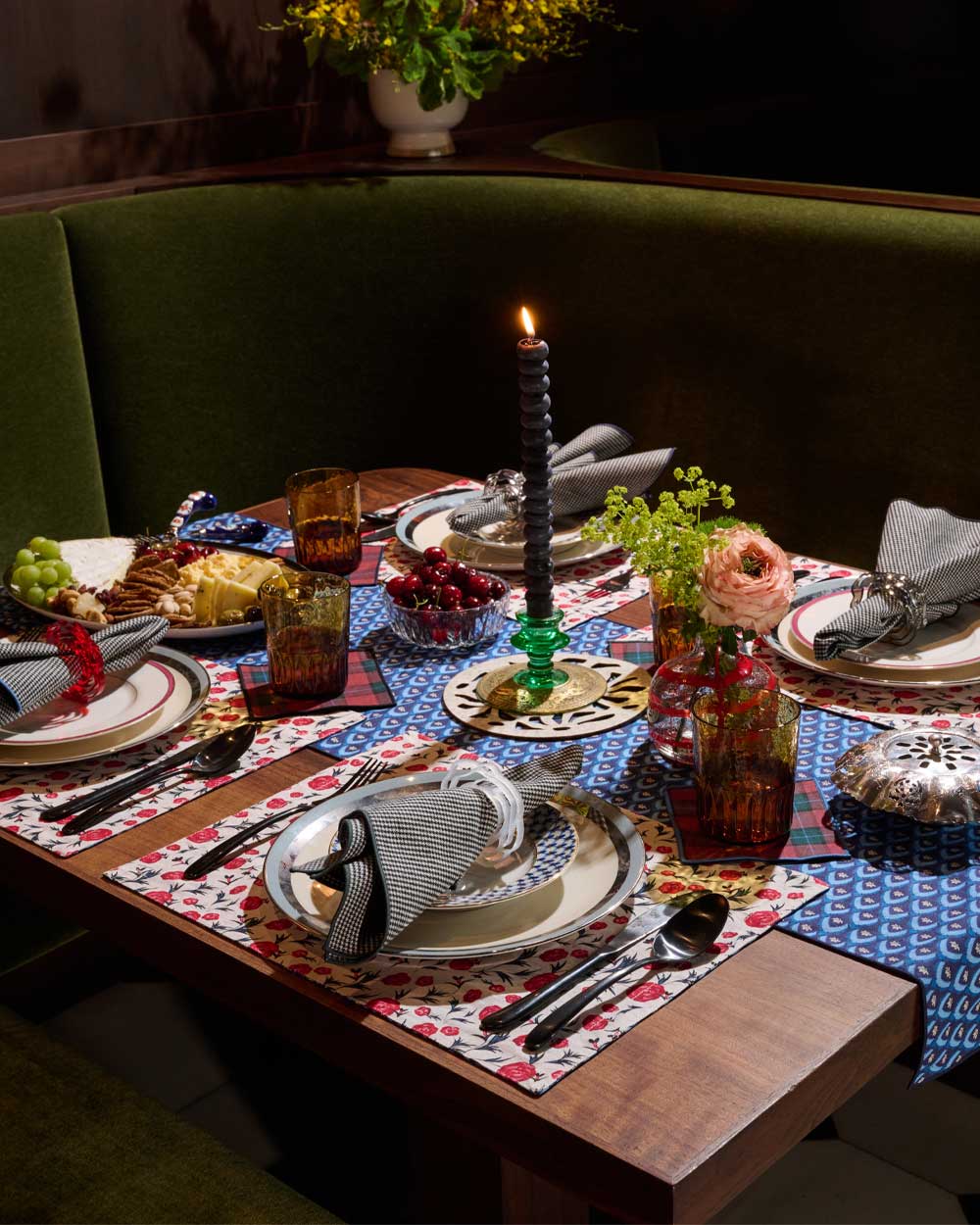 FALL / HOLIDAY 2023 | RENAISSANCE DE FLEUR
Our Fall / Holiday 2023 Collection is a romantic revival of our most beloved styles of the past, accented with the arrival of exciting new product categories. The Collection is an exploration of approachable opulence and unique embellishments, delivering heirloom-pieces that allow for setting the table in the same manner that one would compose a floral bouquet - the possibilities to create personalized beauty with our very special linen varietals are endless.
We revisited some of our most popular design elements this season to introduce reimagined versions of fan-favorite floral motifs, confident plaids, a holiday houndstooth, rainbow edging and festive trimming. Two custom prints, the first created by our in-house designers, feature deep red roses scattered on a cream canvas and a repeating pattern of abstract blue flowers layered with white blooms.
Making a grand debut in this Collection are cozy felt placemats and trivets, full size tablecloths, a decadent bread bag, holiday tree skirts, and reusable gift ribbons. This expansion into sustainable home decor brings ATELIER SAUCIER into kitchen corners, living rooms and gifting moments and we couldn't be more thrilled.
This Collection is a love note to festive occasions and memorable gatherings, celebrating both the old and the new. We invite you to join us for this jubilee!
xx AS