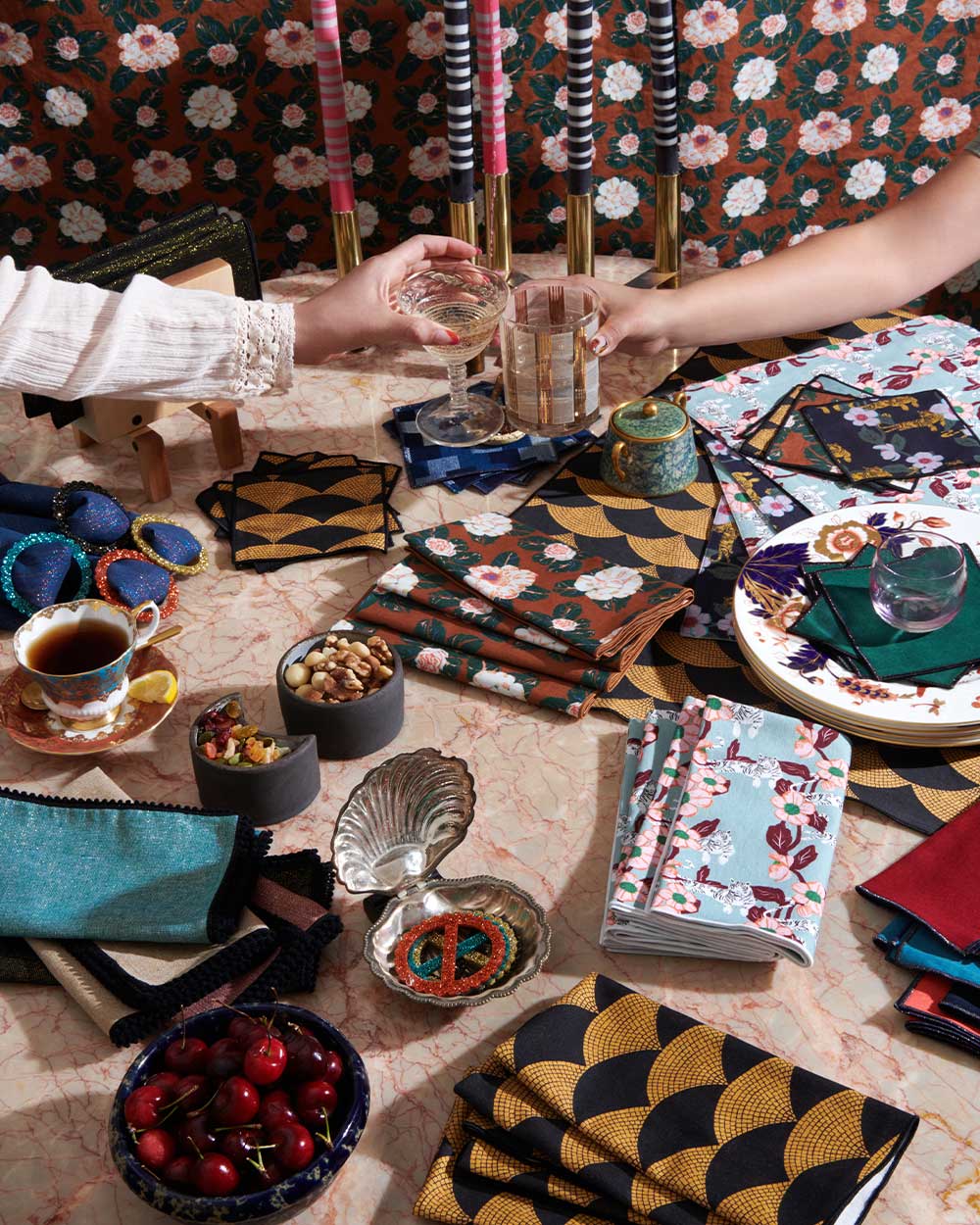 FALL / HOLIDAY 2022 | TABLE GLAMOUR
Our Fall / Holiday 2022 Collection is all about extravagance and enchantment.
Our tabletops will be the focal point in bringing people together, sharing emotion and most importantly, having fun. This Collection is anything but ordinary. Different types of sparkle, depths of glimmer and various shimmer are represented in all forms. Bold edging is mixed with metallic hues. Rich fabrics are adorned with fringed trim. And our Signature White Twill has been embellished with vibrant prints - it is pure magic.
For a touch of dramatic flair, we collaborated with She She, a multidisciplinary design studio focusing on wallpaper, textiles and home furnishings. The result is four exclusive prints to surprise and delight your guests with designs featuring flowers in mid-bloom, lounging tigers, and an elegant twist on a black and gold classic.
This collaboration calls for a celebration and we couldn't think up a better way, than with all this glitz + glam!
xx AS