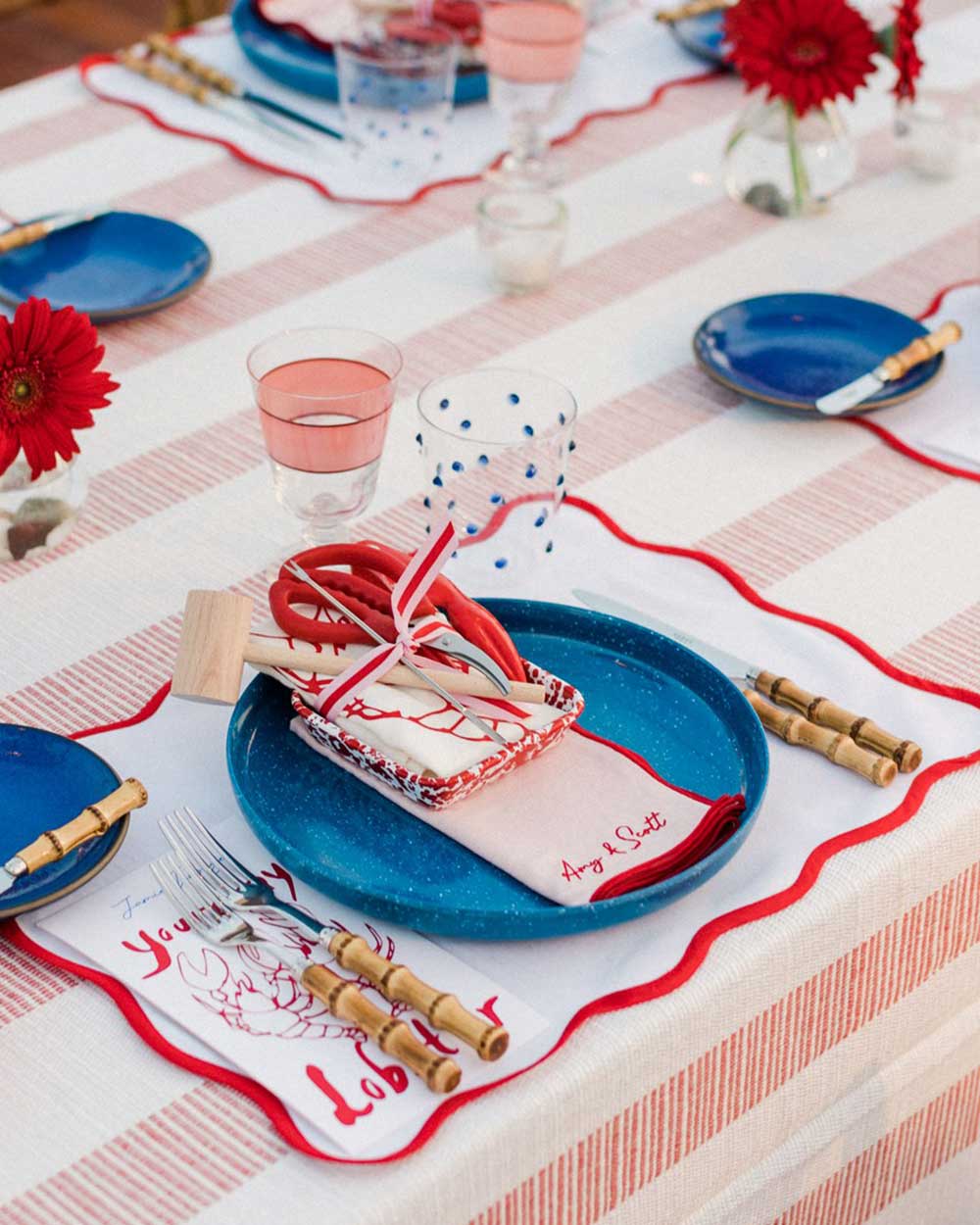 A SEASIDE NANTUCKET WEDDING
It was the lobster bake of all lobster bakes for Amy + Scott's wedding weekend in Nantucket. We worked with the dream wedding planning team Lynden Lane to design custom linens for the welcome party. Known for creating one-of-a-kind environments from the ground up, this event was no exception with a full on lobster bake, swag for friends + family, and an open-air seaside tent for guests to dine under the stars. 
Guests received a warm welcome to the island with our signature best selling Blush Linen napkins embellished with a bright red edging and the couple's name embroidered in a hand-written script. Talk about a fun party favor! Inspired by nautical blues, Americana red, and soft pinks; our linens were right at home in the al fresco setting. 
What an honor to be part of this stunning beachside affair. Cin cin! 
Beautiful photography by Valorie Darling.